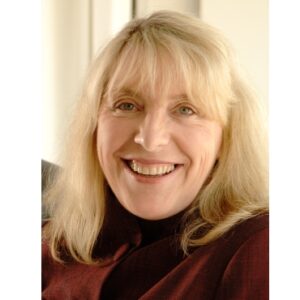 Dr Jennifer MacDiarmid
Co-Founder and Joint-CEO
A drive to make a real difference to cancer research and translational science in Australia as well as internationally, resulted in Jennifer founding the biotechnology company, EnGeneIC Ltd, together with partner, Dr Himanshu Brahmbhatt. EnGeneIC was based on the revolutionary notion of using anucleate bacterially derived nanocells to specifically target cancer cells and deliver a deadly payload of either cytotoxic drugs or functional molecules such as siRNA and miRNA, as well as stimulate a potent anti-tumor immune response. Since then, they have taken the concept of the EDVTM nanocell (EnGeneIC Dream Vector), a world-first cyto-immunotherapy technology, from a novel idea to early proof of concept pre-clinical animal studies and into the clinic.
Together with Himanshu, Jennifer has raised more than $US 50 million in equity and provides employment for 34 scientists and ancillary staff in Sydney, Australia and New York, USA. She is the co-inventor on 435 granted international patents covering the technology to date.
In 2016, Jennifer was awarded the Westpac /Australian Financial Review 100 Women of Influence award in the Innovation category. Jennifer is also Member of the University of Technology, Sydney (UTS) Faculty of Bioengineering Industry advisory Board, Member of the ANU Business and Advisory board and a member of the Australian Centre for NanoMedicine's End-user Advisory Committee. In her conjoint position as Assoc Professor at UTS (Dept of Bioengineering), she supervises post graduate students and interns and is a strong advocate for young women developing careers in science and technology.